YEIFREN & MELANI
SPAIN

|

VENEZUELA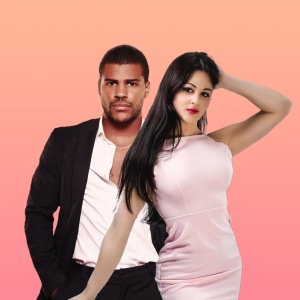 Bachata
Yeifren Mata professional dancer. He started his dance career in Venezuela as a child dancing both folklore and ballet. At the age of 9, he obtained the 3rd place in his first international salsa competitions in Puerto Rico. He has a 28-year career, with 23 world podiums and 4 world titles as a soloist and couples in salsa and bachata. He works with different musicals in Madrid as a professional dancer.
Melani
She discovered Latin dances in 2008 and began to train with great tteachers. At the same time, she began her studies in classical dance to complete her partner dance at the professional level.
She embarked on a career in Classical Dance Pedagogy.
In 2014, Vice-champion of Spain in salsa 🥈
In 2015 she won an international salsa championship🥇
In 2016 teach at the school of Adrián y Anita (Barcelona)🏫
In 2019, became the European Bachata Champion 🥇
In 2020, became the World Champion at the Bachatea World
Master🏆
< All artists